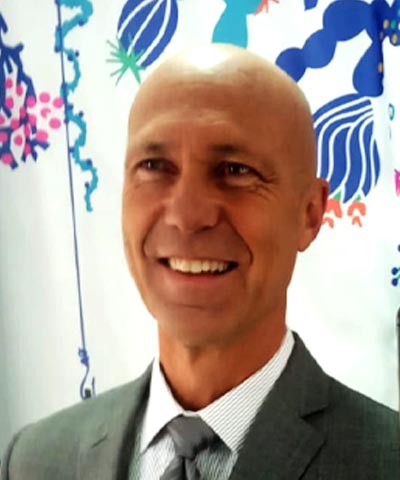 Gerardo G. Ruiz Schafer is a European and American, and a 30 years veteran of the technology/energy sector, with the last 12 years spent exclusively in the solar industry. His commitment to the solar and biomass solutions remain his primary focus, with a desire to be an agent of sustainable growth in frontier African markets where pioneering solar work is now most relevant for this rapidly growing continent.
Prior to his appointment as Chief Operating Officer at IES, Mr. Ruiz was Founder and CEO of Solarflow Energy, a Minneapolis solar PV leasing company for residential and small businesses customers, deploying an innovative pilot project to demonstrate the viability of solar leasing: marketing, selling, contracting, financing, installing, monitoring and maintaining highly-distributed solar systems in the Minneapolis/St. Paul urban area.
Mr. Ruiz was subsequently the Division Director for Abengoa Solar Industrial Systems LLC, as a result of the acquisition of Solarflow Energy, and lead the company in the construction and commissioning of the first solar CSP plant (Concentrated Solar Power) in Latin America.
Previous to Solarflow, Mr. Ruiz has worked for a diverse range of technology and energy companies, including Abengoa-Control Data, Empros Power Systems Control, Alstom ESCA Corporation, Mincom and Highjump Software, holding a variety of international and US positions, both in business development and in projects/operations. In addition, he has also provided consulting services to companies such as ACERIsoft and UnitedHealth Technologies.
Mr. Ruiz holds a Bachelor of Science degree, Magna Cum Laude, in Physics from the University of Wisconsin-Eau Claire and a Bachelor of Electrical Engineering from the University of Minnesota. Mr. Ruiz resides in Alicante, Spain, and Minneapolis, Minnesota, and holds dual nationality in the United States and in the European Union.