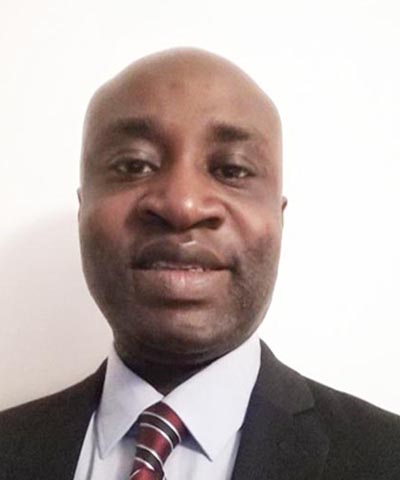 Oladipupo (Dipo) is a Germany trained and active global energy business and economic infrastructure project development expert, major in delivering renewable energy and clean tech projects with above market rate & low risk return to investors, while achieving other stakeholders' objectives.
With more than 13-year professional experience in energy sector (oil, gas and power) in Africa and international market. He's highly skilled to deliver efficient management solutions in energy sector by combing profound understanding of the underlying technologies, economic contexts, legal conditions and business practices with advanced practical abilities, particularly in conventional energy world, renewable and distributed energy solutions, storage, and energy efficiency solution to ensure affordable security of supply, competitive business growth, climate objectives, and sustainable profitability.
Dipo works as Independent Energy Consultant with ongoing assignments as: i. Independent Director of Finance with Accion Global, Spain (Energy Project developer & investors), and ii. Consultant to Institute for Transformative Technologies, USA on Mini-grid Implementation & Operation, World Bank Pilot Projects in Nigeria.
Dipo previously worked as Business Developer, Africa market with IB Vogt Germany (a Berlin based integrated solar EPC and IPP company) with achievements in many profitable projects in Africa and Europe. Prior to IB Vogts GmbH, he worked with Law Union & Rock Insurance Plc Nigeria as Head, Energy & Special Risk (Oil & Gas /Power/Utility) for 5 years.
Dipo holds MBA Energy Management from Technische Universität Berlin (TU Berlin), Germany. Also, he obtained MSc. in International Business Economics from the University of Westminster London, UK, and BSc. Economics from University of Ado Ekiti, Nigeria.
Similarly, he gained Certificate in Fundamentals of Global Energy Business from University of Colorado USA, and Certificate in Business Analysis from University of Minnesota USA. Equally, Dipo is a Certified Contract Management Practitioner from IACCM USA, and as well bags an advance Certificate in HSE from Industrial Safety Training Institute, Nigeria.
Dipo is also an active member of reputable professional associations globally such as: Association of Energy Service Professionals USA, African Renewable Energy Alliance (AREA), International Association for Commercial & Contract Management (IACCM) USA, and Africa Business Community (African CEO Network).